I grew up on the back of a horse. This is me at about a yr old.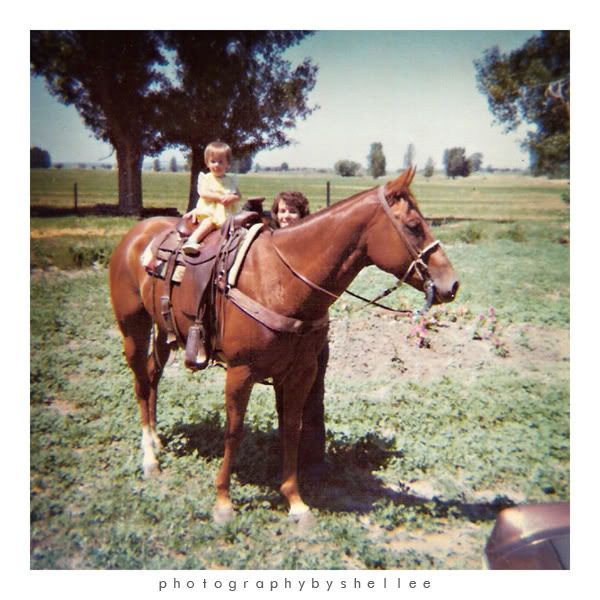 My mom and dad trained horses, and we raised a few along the way. . .


This is Kellee and I on a BLM horse my dad trained. Dad let us name the horse, and we decided to call this horse star buck because he had a star on his head, and he bucked really hard with my dad!


This is me on the back of a donkey that I trained one summer. . . it's a long story but a pretty funny one. . . I'll have to share that another time. Kellee is standing in front of me on the ground. She was probably about a kindergartner in this picture and I was about a 4th grader. I was so proud of that donkey.



I am the oldest of 3 girls. My sister, Kellee is 4 years younger. When we were little girls, we did everything together. We even shared a horse and a saddle for years. You would assume that I mean that we took turns, but nope, Kel was behind me holding on to the leather straps everywhere we went. We followed my dad on our 24 year old mare for years while he trained horses. He was our hero. He still is.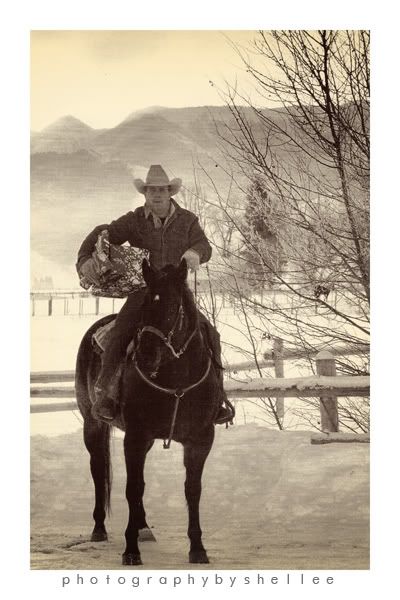 My parents still barrel race competelively. This is my mom running her horse a couple of years ago. I'm so proud of my mom and dad that they are still so young and active!


Just a shot of my little family a few years ago at Thanksgiving at my parents place.



So you're probably wondering what sparked this particular entry. My mom sent me this video a couple of weeks ago. It was on Ellen today and it got me thinking about it again. This girls is running what is called a reining pattern. In it you use your feet and your hands by way of a headstall and bit to give your horse cues to do lead changes where they change the dominant foot, and you do things like the slide stops and back up, and you go really slow at times and really fast at times. It's really fun to watch, but it's even more fun to do. Anyway, this girl does in bareback with no headstall at all. The first time she does a slide stop, I started crying! It just really got me. This gal is a great little rider and what a great little horse. I grew up on 30 acres, and I'm a suburbian girl these days, but this took me back to the good old days when I spent my time following dad and wore braids in my hair every day and I learned to whistle and loved the smell of the sagebrush. Good times.